LINKS

TO THE UFO/ABDUCTION PHENOMENON

.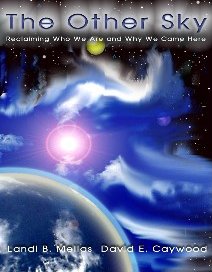 THE OTHER SKY. LANDI B. MELLAS & DAVID E. CAYWOOD Blue Star Productions. © 2002.

JOHN GREENEWALD'S "BEYOND UFO SECRECY". CLASSIFIED GOVERNMENT DOCUMENTS AND HOW "THE BLACK VAULT" WEB SITE BEGAN.
http://www.theblackvault.com/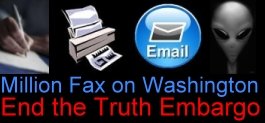 http://ufoweek.com/
PARANORMAL NEWS

SURFING THE APOCALYPSE.

UFO SEARCH ENGINE.
UFO INFORMATION AND LECTURES

LINKS TO SPACE.

FILER'S FILES. RECENT UFO SIGHTINGS WORLDWIDE.

ABDUCT.COM. ALIEN ABDUCTEE'S SUPPORT SITE.
ZENZIBAR ALTERNATIVE CULTURE.

THE UFO AREA.

THE LIGHT SIDE. UFOS AND CONTACT.

UFO Info. Archives for UFO Roundup, UFO + PSI Magazine, Filer's Files, and more.

WORLD OF THE STRANGE

ANUNSEENWORLD.COM

ALIEN – UFO.COM
UFO Sightings Videos Resource for videos of UFO sightings.
BIBLICAL UFOS

THE BIBLE UFO CONNECTION. PATRICK COOKE. "THE GREATEST DECEPTION."

PALAEO-SETI RESEARCH (ANCIENT ASTRONOAUTS) Erich von Däniken, Ulrich Dopatka, Giorgio Tsoukalos.

EXAMPLES OF UFOS IN RELIGIOUS ART THROUGHOUT THE AGES
BECOMING AWARE AS THE TRUTH UNFOLDS. BY ANN C. HUFF